We have been on an incredible journey these past 10 years and our vision is to support the quality of coaching and knowledge available to students, trainers and the general public all around the world. Today marks a very special day for the College as we officially launched our Professional Masters in Performance Science to the Australian sports market.
Setanta College CEO, Liam Looney, is currently on an intensive 10-day tour meeting key organisations and sports body representatives with the support of Enterprise Ireland and Ben Parsons of The Ministry of Sports Marketing. At the official announcement earlier today at the Irish Consulate in Sydney, Liam said,
"It's exciting and timely that we extend our educational programmes in sports coaching and strength and conditioning to the Australian market. Our research in the southern hemisphere, from the elite performance community through to the personal training market tells us there is a significant demand for the knowledge and skills needed to integrate the latest technology into performance programmes. Our Professional Masters is a world first offering to the sports and wellness industry and in partnership with leading sports technology companies."
With the global demand for professionals in Performance Science increasing, Setanta College will bridge the gap between educational, coaching and application needs. Students will develop key skill sets to devise, implement and oversee performance-related programmes all the while utilizing the latest technology in sports performance science.
Speaking from our base in Ireland, Setanta College founder and our Academic Director had this to say: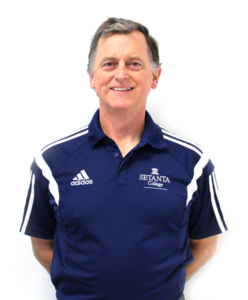 "In our role as educators and practitioners within the field of sport and physical exercise, we're training and educating coaches throughout the world. It is well-recognised in both the Northern and Southern Hemispheres that technology is developing at an exponential rate. To help bring insight, order and structure to those working in the field, where technology features significantly, our Master's programme was created."
"Students will develop key skill sets to devise, implement and oversee performance-related programmes all the while utilizing the latest technology in sports performance science. We are truly excited about this programme and look forward to welcoming our first Australian students in April 2018!"